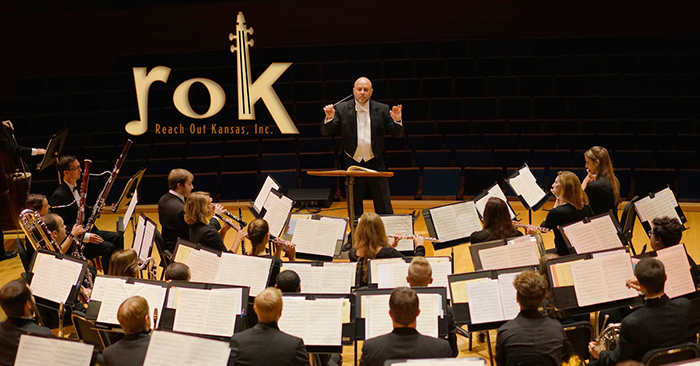 Reach Out Kansas Residency
LAWRENCE, Kansas – In conjunction with the non-profit commissioning organization, Reach Out Kansas, Inc., the University of Kansas Wind Ensemble (Paul Popiel, conductor) and the University of Kansas Jazz Ensemble (Dan Gailey, conductor) will host commissioned composer Kevin Walczyk in a week-long residency at the KU School of Music December 4-8. The combined ensembles will rehearse Walczyk's Symphony No. 5 – Images From The Shoreline, which will be premiered in April in Lawrence and, again, at the Kennedy Center in Washington D.C. Rehearsals are open to the public and located in Murphy Hall on the KU campus.
The threefold mission of Reach Out Kansas is to increase cultural, musical, and educational awareness of the arts; breakdown economic barriers to the arts by offering all events free and open to the public; and encourage exchanges between individuals and groups in the United States and abroad. Walczyk's new work will be the organization's 14th commissioned work in 6 years.