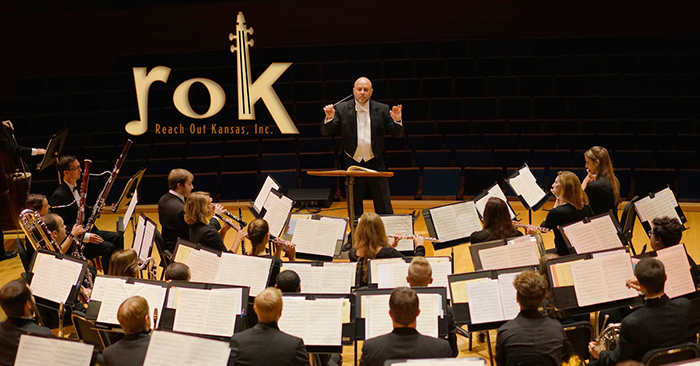 Reach Out Kansas Commission
OVERLAND PARK, Kansas – Reach Out Kansas, Inc.,  a public 501(c) 3 organization established in 2009 to address the pervasive and far-reaching consequences of decreased funding for the Arts, has commissioned Kevin Walczyk to compose an extensive work that combines the University of Kansas Wind Ensemble (Paul Popiel, conductor) and the University of Kansas Jazz Ensemble (Dan Gailey, conductor). The work, entitled Symphony No. 5 – Images From The Shoreline, will be premiered during the winter of 2017-18 and recorded on the Naxos label. Walczyk will serve several short-term residencies at the KU campus in Lawrence as part of the commissioning agreement.
The threefold mission of Reach Out Kansas is to increase cultural, musical, and educational awareness of the arts; breakdown economic barriers to the arts by offering all events free and open to the public; and encourage exchanges between individuals and groups in the United States and abroad. Walczyk's new work will be the organization's 14th commissioned work in 6 years.